Lori Martin
Professional Organizer in Lubbock
Spaces are often ignored until they are out of control. Lubbock professional organizer Lori Martin has a keen eye for details that are so often overlooked. We encounter this word "stress" too often in our daily lives, and many times we bring it upon ourselves. With professional organization by Consider by Done, your productivity will increase and stress decrease. Whether acting as a consultant or engaging in hands-on organizing, our methods! Consider It Done will make all areas of your home or office work together to make your life simpler. It is not about getting neat and tidy all the time, but knowing what you have and how to access it quickly.
Consider It Done's professional organizer is available for organization consulting, decorating, as well as hands-on organizing and de-cluttering. Lori and her team will make this a fun evolution to bring peace from your chaos.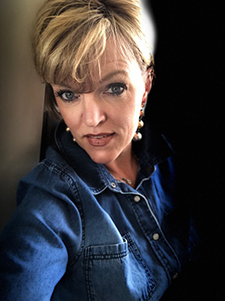 Tips
September
Since school is back in session, being organized is more important than ever. Getting the kids ready for school and out the door on time can be a challenge if the closet is in chaos! An organized closet makes it easy to get ready ( for kids, or adults ), from the shoes, the outfit and the bow on top! Color organization makes it easier to find what you are looking for. Call us today to help with your own closet!
G. B.
Thank you for creating a clean, organized living space, where everything has its own home. Your team was thoughtful and caring as they turned the "perfect storm" into a quiet, loving home. Your talents are many, may your new clients appreciate them, too.
Organizing in Lubbock
Organizing your home or office can seem like a daunting task. Whether you've just spent too much time organizing and seem to get nowhere, or the job is just too large to handle on your own, Consider It Done can help.