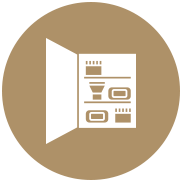 Home Organization
Consider It Done has been instrumental in making a positive change by organizing homes in Lubbock and the surrounding area. From the smallest task of organizing one drawer disasters to reorganizing entire homes, Lori will demonstrate how decluttering can actually be a fun process that can happen in a quick and timely fashion. We understand that when clients have trouble letting go of possessions, it may be because these possessions bring back fond memories. We help our clients discover unique and meaningful ways to honor these special items, and to incorporate them into their homes, to be enjoyed and treasured.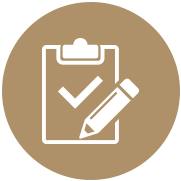 Complimentary Evaluations
Before we start organizing, Consider It Done will thoughtfully evaluate your available space, as well as your specific needs. This individualized evaluation process helps identify ways in which an available space may be used to its fullest potential while providing clients reassurance that their home or office will be transformed into the perfect blend of beauty and organization they had always hoped for.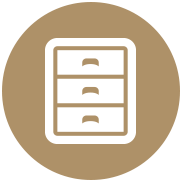 Business Organization
Consider It Done believes that an organized office space in Lubbock is especially important because, as the old adage says, Time is money, and chaos in the workplace is a waste of both. Without organization, one may be tempted to avoid the important tasks. As professional organizers in Lubbock, Lori and her team at Consider It Done will help you find the working environment that will, in turn, help you to be your most productive.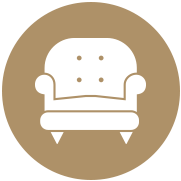 Interior Decorating
Whether in your home or office, Consider It Done will help you discover how each space can represent you and your personality. We will work with you to carefully choose the paint, texture, fabrics, furniture, and wall art that will make each room feel uniquely yours.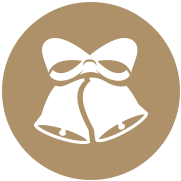 Holiday Decorating
Consider It Done has decorated homes in Lubbock for the Christmas holidays, often using the unique items that her clients already have, or helping them find something brand new to put the finishing touch on holiday decorations. One client offers: "They used nothing new, but it all had a fresh look and made my home beautiful! I loved inviting friends and family to enjoy Christmas holidays in my home. Their name says it all: Consider It Done!"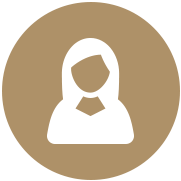 Personal Assistant
Consider It Done offers personal services in Lubbock to those that have less time than obligations. Our services will provide energetic professional help for your office, home or travel needs. Whether you need personal or business errands completed, a personal assistant can help you get everything on your list completed.
Organizing in Lubbock
Organizing your home or office can seem like a daunting task. Whether you've just spent too much time organizing and seem to get nowhere, or the job is just too large to handle on your own, Consider It Done can help.