A quarter of the year gone, we have three-quarters to look forward to. We will stumble on the things we don't know and plan for what we do know. I have clients who are planning a new house to raise their young family in and some planning a new house to grow old together in. I have clients that have already purchased potential Christmas gifts and some people that never delivered Christmas gifts for 2014. As I listen to life around me, all I hear is about "TIME". I said about my Grandmother, "I didn't have enough time with her" and heard a young mother say, "I have no time". The neighbor across the street mentions, "The early bird gets the worm" and, "how do we fit all that into the calendar?" Through a recent move a client said "I want this to be done as soon as possible", and "Honey, sorry I'm late.
So here we are in April 2016. If there was a month that makes us realize how important time is, maybe it is April. If you can't keep up with the calendar, I almost can guarantee your tax accountant has readily given you a reminder. On a good day, we make good on the time we have, we make every moment count, no matter what we have on our agenda.
Listening to the voices around me is certain to educate. I have clients that really would like to have a better grip on household matters, or run their office better, yet cannot seem to find a way to accomplish they want to. We meet the deadlines for what is pressing or pay a penalty, and when life is difficult the priorities of what once was "important" loses power over us, and we manage what we can get by with.
One of the main keys to organization is time management, which can be our strength or one of our greatest weaknesses. For all the technology that we have at our fingertips, we still cannot get done what we refuse to do. It is not an "app" on our phone that gets the windows washed, or even reading about it, but making the call for someone to or getting out there and washing the window yourself makes it happen. The best managers of time are great at what they do; they know their strengths and weaknesses. Deadlines are met and all the appointments on the calendar are met. It seems the heavier the schedule the better they work, the more they produce. What is it that they have that you don't?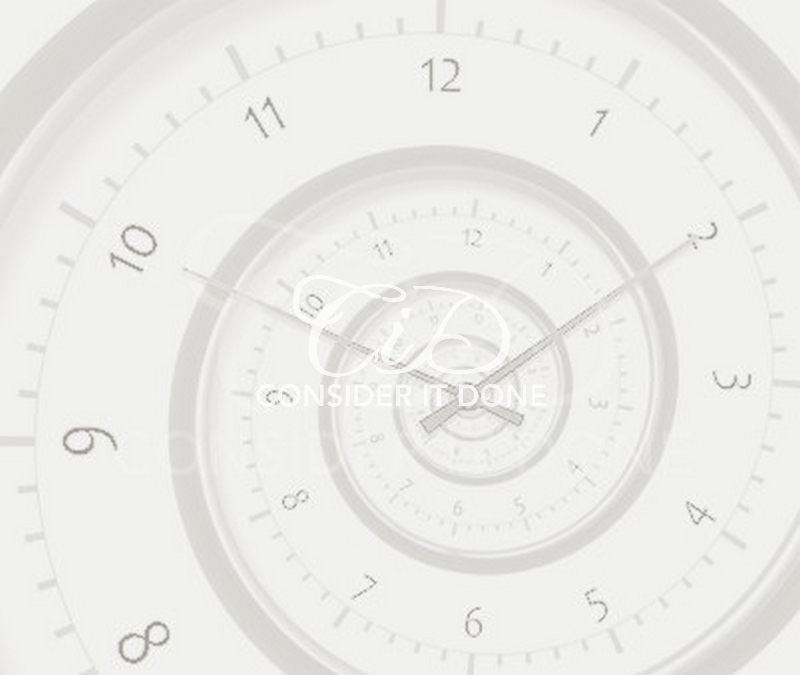 It is important to know our own strengths and weaknesses. Know ourselves better than those we serve, so we don't set ourselves up for failure. Know that you can handle the extra jobs and time that is required by your boss before you say yes. Realize that you want to spend time with 10 extra kids twice a week before you say yes to be the coach or agree to be the leader for the girl scouts. If that is not really what you are good at, do not say yes. Our ego gets in the way many times, and don't want to disappoint the boss, or we don't want to "look like" we aren't doing our part. Be real with yourself and you will do a better job for your boss or your family. Meeting your needs will meet the needs of those around us. It will achieve the harmony that we crave. When we are at peace, there is nothing we can't accomplish.
Organization and time walk hand in hand. If you've spent time looking for your keys, you will understand the previous sentence. If the keys always were put on the hook by the back door, you wouldn't have spent a second looking for them. You wouldn't have been stressed out. You wouldn't have been late to work, and wouldn't have got a speeding ticket…… shall I continue? The point made is that when we waste time running all over to obtain a basic item we have not managed time well. When we give the needed time to family, work, our relationships, or even the task such as yard work or errands, we don't have the cluster that procrastination delivers. While our minds whirl about all the things we should be doing we could have had it done. We could have had that talk, and moved on to a bigger project.
Determine what is Important. When life is sweet and things are good in our relationships, there never is enough time; it slips away like smoke in the wind. Yet when life is gloomy and difficult time is like molasses, painfully slow and dark. There is good and bad in all our lives, it takes both. The bad days make us grow, helps us to appreciate the good. A recent channel on Pandora produced a song with the lyrics "just for a moment, let's be still". Stop for a minute and see what you have. Respect the time that we have been given and make the most of it, because respect it the ultimate currency. When we have respected our self and what is important, our own careers, our families, our homes, our relationships, and most importantly our spirit, will show and be better for it.
Living my journey
Lori